Chimney fires are the #1 cause of fires in Canada

Statistics Canada reports more than 10,000 homes are consumed annually.

Don't let your home be part of a growing number.

A clean chimney can be the difference between life and death LITERALLY

keep your family safe with a chimney cleaning from Reliance.

Contact Us to schedule your appointment! 1 Flue 2 Flues 3 Flues $149.95 $205.95 $225.95

---

Click below for more information on fire safety.
Not only do we restore chimneys, we can also rebuild them from bottom up!
The older your home gets the weaker your chimney gets.
It is important to ensure the safety of your home, family members and guests.
What are you waiting for? To get hit in the head with a falling brick.
make the smart choice. call for a free estimate now.

---

Pests in the chimney

Click Here

to visit our wildlife page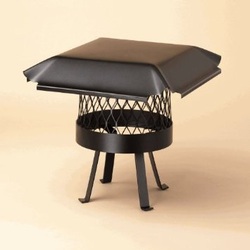 Keep water out, and extend the life of your brick.
Caps come in various different shapes and sizes
A Reliance service expert can easily help you determine the perfect match for your chimney!


---