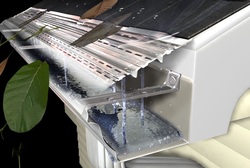 Wet basement ? Prevent thousands of dollars worth of damage
with a simple Easvestrough cleaning.
Sq ft = 1500 1500 - 2000 2500 - 3000. 3000 - +
Price = 99.95 199.95. 224.95. Call for free estimate
We install gutter guards!!!!! ONLY $9.95 PER LINEAR FOOT
Contact Us
for a free estimate and exact pricing!
---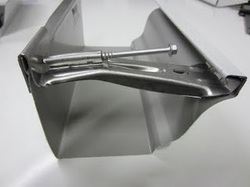 Your eavestroughs are an important part of your roofing system. Ensure they are properly secured with brackets so that they are screwed in rather than nailed in.
nails always get loose with high winds, your eaves troughs can be torn from the roof structure causing you to fork out more money for the replacement. Prevent money loss with the right tools for the job.
---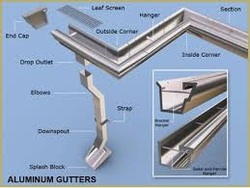 Time for new eaves troughs? With Reliance you can expect a fair and competitive price.
We go above and beyond to keep our customers happy. We only install eaves troughs with brackets instead of nails, and when you get new eaves troughs from us, we also throw in free gutter shields.
---